Tours to a local, organic farm
Koh Phayam Agrotourism
Saithong Bungalow organizes 1-day trips to visit a 100% organic farm on Koh Phayam.
For the latest info, visit our Facebook Page (must be logged in to Facebook)
Delicious lunch at the farm
Take a traditional Cashew Nut processing class.
Cooking Class: Make the delicious local desert "Kaa Num Jah".
Includes tea, coffee and water.
Finish the tour by planting your own Cashew tree.
Only 400 Baht. Book directly at Saithong Bungalow reception.
Explore the farm
During your visit our guide will introduce you to our garden with its fresh vegetables and plants that we grow. You will learn about the various kinds of local vegetables, how they are used for local dishes and how to process them. Together, we will harvest fresh ingredients for the cooking class and our delicious lunch.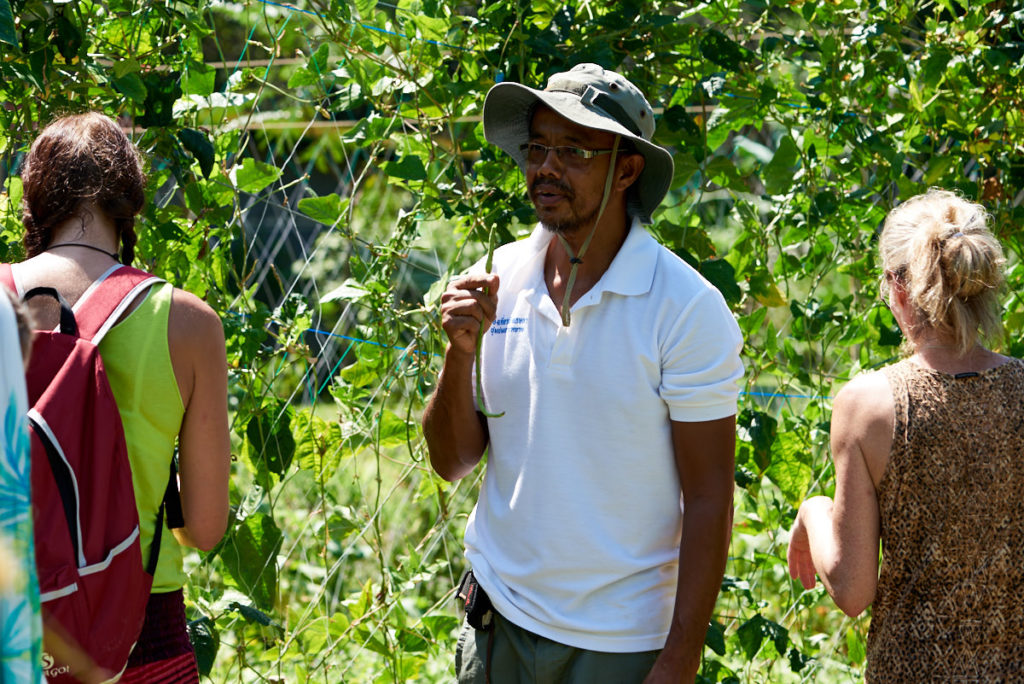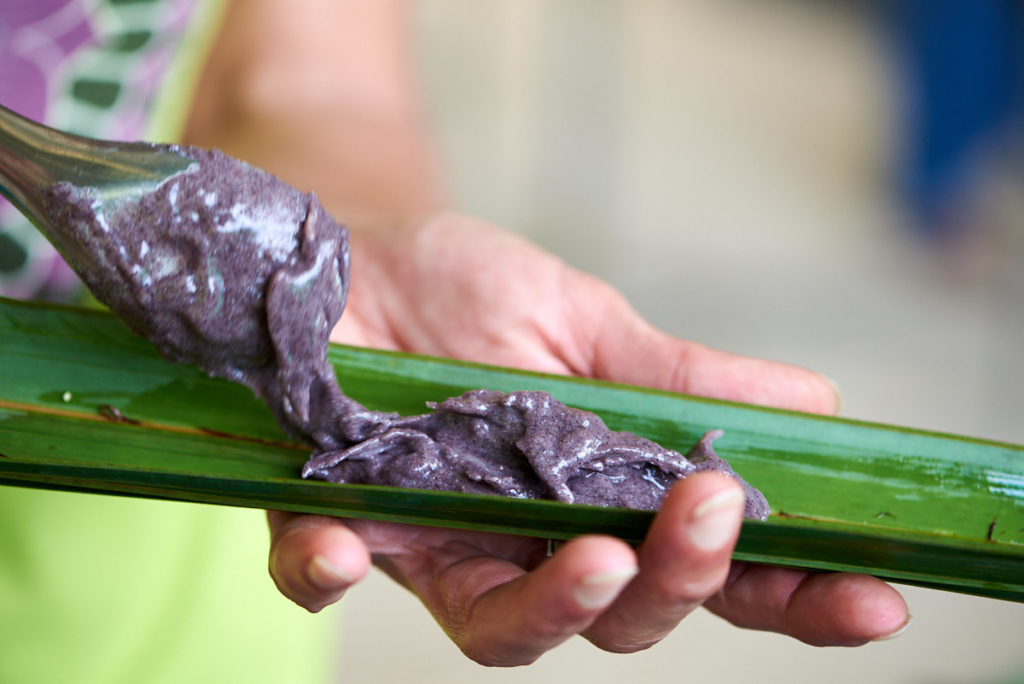 Cooking class & lunch
In our cooking class you will learn how to prepare several famous Thai dishes, such as curries, salads and our delicious local desert "Kaa Num Jah" by yourself. After that we will show you how to process raw cashew nuts into a special treat. A delicious, homecooked lunch by our expert chef makes sure nobody stays hungry.
Plant your own Cashew Nut tree
Koh Phayam is Cashew nut island! So it's only fitting that the tour will be finished by planting your own cashew tree inside our garden. You will get to attach a sign with your name to your tree, so you will always find your tree when you return.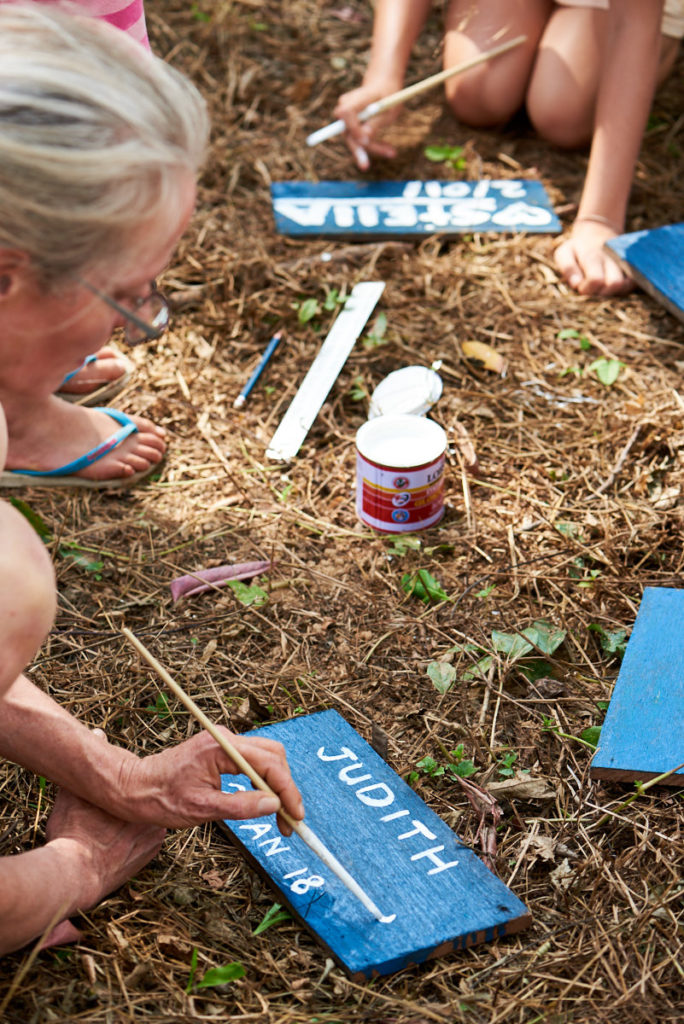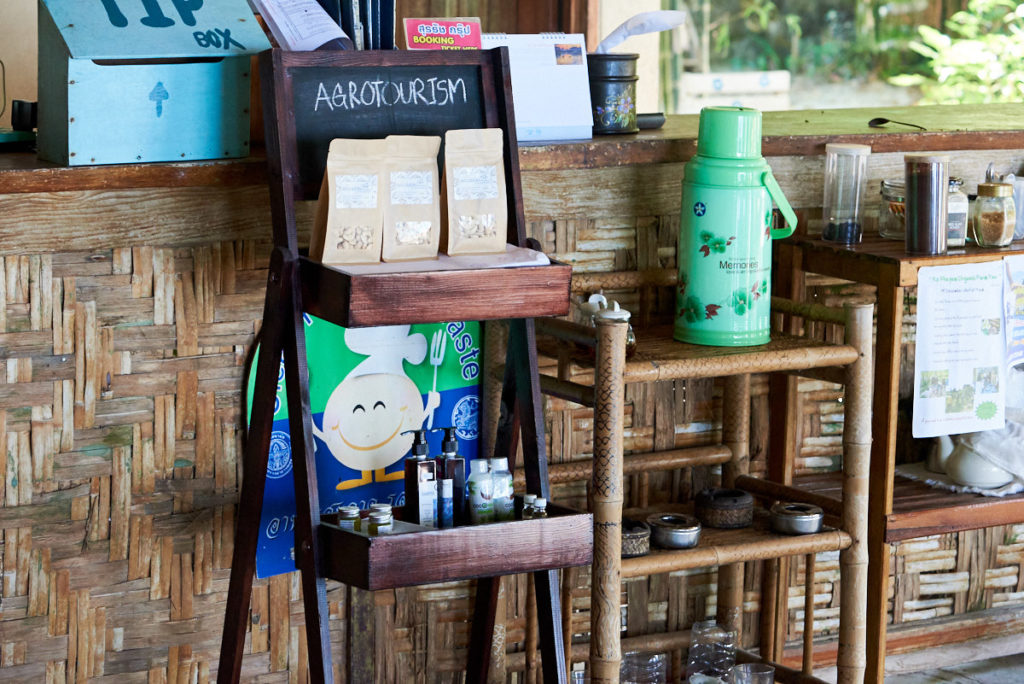 Book directly at Saithong
The price of the trip is 400 Baht only. Homecooked lunch, tea, coffee and water are included. You can book directly at Saithong Bungalow reception. Saithong Bungalow also offers various, organic local products for sale, for example fresh Cashew nuts, soap, shampoo and mosquito spray.